Are you a business owner who's looking to build a brand and improve your online reputation? Are you ready to have customers running through the doors? If so, you're in the right place! In this blog post, we'll walk you through some tips and tricks on how to get five-star reviews online and manage your business's reputation effectively.
Provide excellent customer service for more reviews
The first tip you need to consider is providing excellent customer service. Happy customers are more likely to leave positive reviews and refer your business to friends and family. Customers that come to your business through a referral are more likely to be loyal and spread the word. In order to make sure you go above and beyond to exceed their expectations, you'll need to make the purchasing experience easy. Make sure your business has multiple options for taking payments, including POS equipment that accept both credit cards and digital wallets to help you get lower processing rates. Sekure Payment Experts can support businesses with setting up payment solutions that work best for them. One of the best parts of working with Sekure is we have some of the best payment processing options, some that even allow you to save up to 100% of your processing rates.
Another way to provide excellent customer service is to ensure your communication is on point. This includes responding promptly to their inquiries and addressing any concerns they may have. Once you've done that, it's time to start gathering those five-star reviews. An effective way to garner feedback is to send follow-up emails to customers after they've made a purchase or used your services. In the email, kindly ask them to leave a review on your website or social media page. You can even incentivize them by offering a discount on their next purchase or service.
Deal with negative reviews professionally
In the world of online reviews, there are good reviews, but sometimes there are bad reviews. But what if you receive a negative review? Don't worry; it's not the end of the world. Instead, use it as an opportunity to show your customers that you're willing to listen to their feedback and improve your business. Turn a potential weakness into a strength. Respond to the review promptly and apologize for any inconvenience caused. Then, offer a solution or compensation to make things right.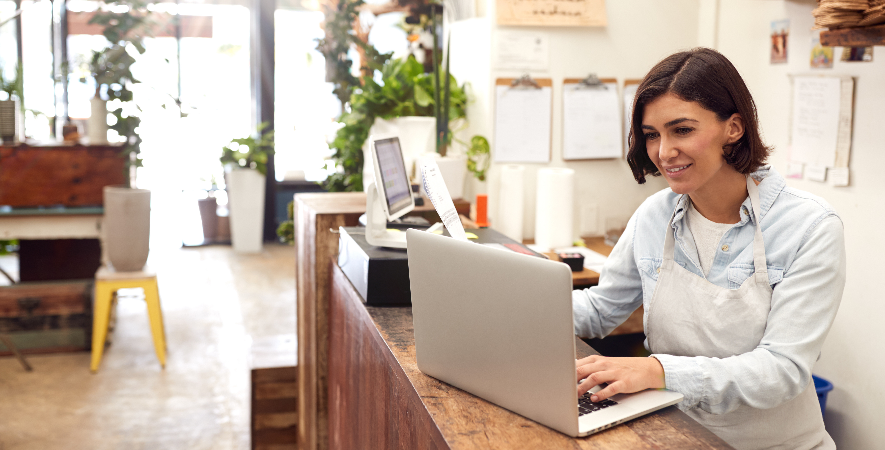 Manage your reputation with a tool
To manage your business's reputation much easier, owners should consider using a reputation management tool like Payments Hub. It's one of the best payment processing tools that allows you to keep an eye on what people are saying about your business online, you also have the ability to respond to reviews promptly. You can even delegate the task to your management staff or supervisors, who can receive notifications right after a new review is posted.
Keep an eye on your competitors
The final way to increase your online identity is to keep an eye on your competitors. By monitoring the competition's ratings and reviews, you can identify areas where your business can make improvements. Guess what? Payments Hub allows you to see your competitors' ratings and reviews in the palm of your hands.
In conclusion, getting good customer reviews isn't rocket science. Start with excellent customer service. Make sure every part of your customer's experience is positive. From the time they walk through the doors to the time they make their payment, everything should be seamless. If you don't have the right payment options, Sekure can help business owners find the right solutions with lower payment processing rates. It all comes down to providing excellent customer service, gathering feedback from customers, and responding to reviews promptly. Follow these tips and use a reputation management tool to help your business reach new heights.