Are you a small business owner looking to save money on your merchant processing rates and surcharges? If so, Sekure Payment Experts' Edge program may be the solution you've been looking for. This blog will explore how the Edge program can help small businesses save money and streamline their payment processing.
As a small business owner, we know you want to keep your expenses in check. We know that running a small business can be tough, and managing your finances is no exception. One area where costs can quickly spiral out of control is credit card processing fees. These pesky fees can include payment processing fees and sneaky surcharges, which can vary depending on the type of credit card used for the purchase. But don't worry. We're here to help you navigate the murky waters of credit card processing fees and keep more of your hard-earned cash in your pocket. We've got the solution that will help your business grow and succeed.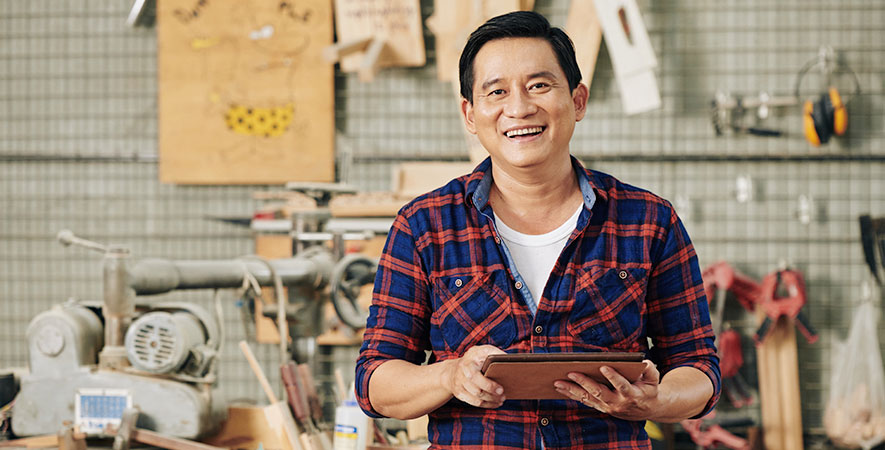 Benefits of the Edge program
Challenges that come with running a business are many, especially in a post-covid economy. That's why we want to ensure all small businesses, no matter the industry, understands the unique benefits of the Edge Program. This program is specifically designed to help small businesses like yours thrive in today's fast-paced digital landscape. With Edge, you'll get access to cutting-edge tools and technologies that will give you an advantage over your competition with your merchant processing. You'll be able to streamline your operations, improve your customer experience, and increase your sales. And best of all, the program is affordable and tailored to your business needs, so you won't have to break the bank to take advantage of it. With Edge's reduced business payment processing costs, you'll have the tools you need to save money and succeed in today's competitive marketplace by saving 100% on your payment processing costs.
Many merchants choose to add a credit card convenience fee to compensate for these fees. However, surcharges cannot be applied to debit cards, and they may also be subject to regulations at the state or brand level. This can make it challenging for small businesses to navigate the complex world of payment processing fees and surcharges.
How the Edge program works
The Edge program from Sekure offers a simple, straightforward solution to these challenges. With the Edge program, small businesses can save up to 100% on their credit card processing costs. The program is not a surcharge or a cash discount program but a dual-price program, which sets a price increase at the item level.
Different from simplified pricing, customers paying with cash will pay one price, while those paying by credit card will pay a slightly higher price to cover the processing fees. The credit card terminal handles all the calculations, and the same flat rate is applied to every transaction. This means there are no added fees, and small businesses can avoid monthly and annual costs.
Sekure Payment Experts also offers free Payanywhere smart equipment, which helps reduce any PCI compliance fees. The Edge program is fully mobile and compatible with wireless terminals and POS systems, giving small business owners the flexibility to take payments in any form.
The Edge program is available to merchants in all 50 states, and it complies with state commerce and pricing laws. Small business owners stay in control, with the choice to turn the program off and on at their discretion. The program is available for all credit card types and transactions, including mobile wallet options like Apple Pay and Android Pay.
Implementing the Edge program is simple and straightforward. Sekure Payment Experts will provide clear signage indicating that all items have two prices and that customers have the option to pay with cash and save. The program is automatic and transparent, with no added fees or complex pricing structures.
The bottom line
In conclusion, the Edge program from Sekure Payment Experts offers small business owners a simple, straightforward solution to the complex world of credit card processing fees and surcharges. With the program, small businesses can save up to 100% on their credit card processing costs, avoid monthly and annual fees, and streamline their payment processing. Contact Sekure Payment Experts today to learn more about how the Edge program can help your business save money and thrive.