Running a restaurant is tough. Restaurateurs face numerous challenges, including retaining staff, the cost of food, marketing, high overhead costs, and processing payments. Unfortunately, approximately 60% of restaurants fail in their first year, with many more closing after their 5 year mark. While these statistics might not seem encouraging, there are many ways to beat the odds and come out a winner.
First order of business? Choosing the best restaurant POS system. Your POS system is your sidekick, your first mate, and your partner in all things business. A good system will help your restaurant prosper. Finding the right POS can be the easiest or harder decision you'll ever make. Let's make sure it's the easiest. Sekure Payment Experts has you covered with a POS system guide created to demystify restaurant payment processing and help you make an informed business decision. Whether you are opening a new restaurant for the first time or you are a restaurant industry vet, this guide provides you with best practices and the latest POS technologies and features.
Download the ultimate POS guide to restaurats here
6 essential restaurant POS features
Finding the right POS system to meet your needs can be a daunting undertaking. There are so many POS providers to choose from and so much to consider. When you start your search, here are six crucial factors to keep in mind.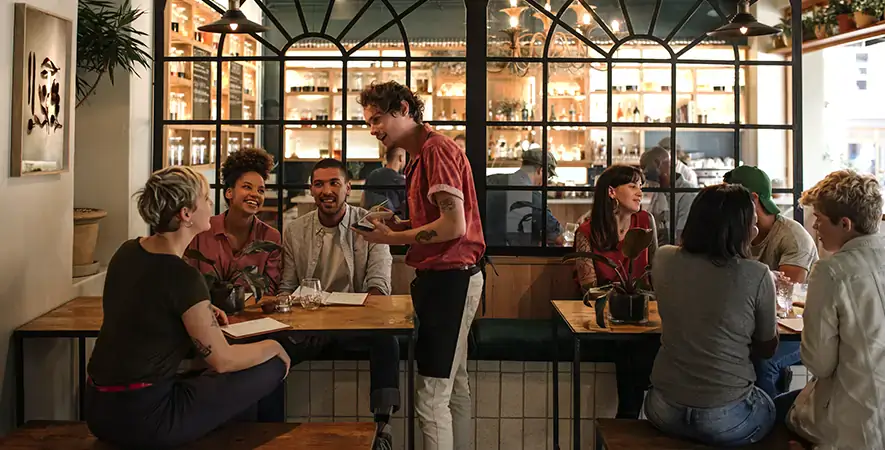 Ease of use
A top-class system is only as good as its user interface. When choosing your system, consider if the device is easy to use. Talk to your staff. What do they need to make their jobs easier? Be sure to choose a system with a user-friendly interface that doesn't cut back on features and lets your staff take orders and accept payments in just a few clicks.
Scalability
As an owner, you're likely always thinking about the future of your restaurant. With some luck and good business savvy, one restaurant can become two or three. Picking a POS system that inherently has the ability to expand is vital. You want a system that will incorporate functionalities, including loyalty programs and gift cards. Ultimately, you'll want a system that can grow with you and makes it easy to add new locations when you're ready.
Customer experience
Every stage of the customer experience is essential. The last thing you want as a restaurant is for your diners to enjoy a delicious meal only to be turned off by the slow service, or lack of payment options. You want to ensure the client's payment experience is seamless. Provide them with the best payment processing by having options like mobile payments via tablets or contactless payments.
Restaurant POS features that are specific to you
There is no such thing as one-size-fits-all when it comes to your restaurant POS system. Your unique needs should be anticipated and addressed. For example, the ideal solution for a dine-in restaurant would typically have features like seating software, inventory tracking, and the ability to add order notes. If you're a quick-service establishment you're likely looking for features like QR code ordering, delivery and takeout management and fast order taking. Make a wishlist with your needs and make sure your next POS meets them.
Table layout
For full-service restaurants, the ability to quickly find open tables for seating goes a long way in creating a positive customer experience. Pick a POS provider that facilitates custom table layouts. Some systems will also track data like the distance between tables, spending per table, and occupancy time, making it easier for your staff to provide a quick service and a great dining experience.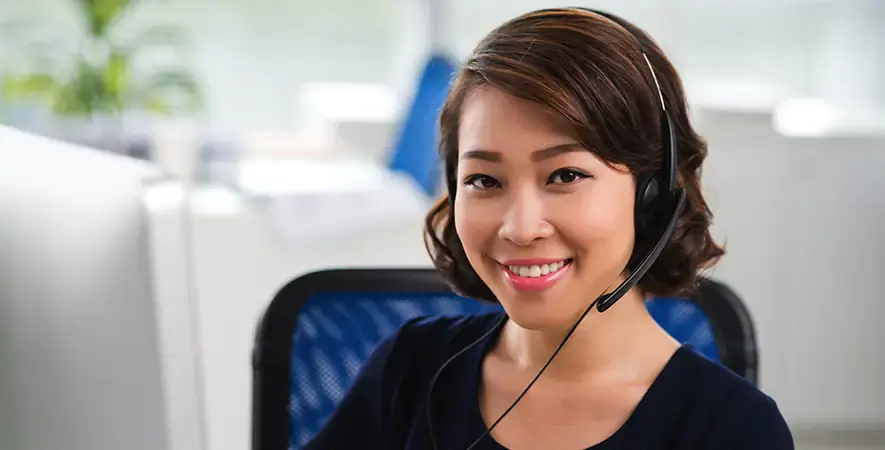 Tabs
Another handy feature to look out for is the "Tabs" feature. This feature lets you easily create a new tab just by entering a name. Staff can use this to transfer tabs between tables or add new tabs in just a few clicks. This can be useful with bigger groups that want separate tabs or even when customers are moving from the bar to a table or vice-versa.
Where Sekure comes in
Our team of Payment Experts is happy to help with all of your restaurant POS solutions. You've got questions, and we have the answers. With Sekure, you'll have access to a wide range of partnerships on POS equipment and software. Plus, through our Rate Sekurity Guarantee™, you're guaranteed to pay the lowest possible credit card processing rates.
We don't just offer solutions. We provide support. Our Payment Experts can spot your current hidden fees, help with your POS selection, explore options, and ensure you have a customized point-of-sale solution that is tailor made for you.
Want to learn more about how Sekure can help? Let's talk!